Luke Harper Makes WWE History
WWE Superstar Luke Harper became the first man in 2013 to wrestle onWWE RAW, WWE SmackDown, WWE Main Event and WWE NXT in the same week. Harper lost to CM Punk on RAW this past Monday, lost toDaniel Bryan by disqualification on SmackDown this past Friday, teamed with Erick Rowan and defeated The Prime Time Players on Main Event on Wednesday and defeated Kassius Ohno on this week's edition of WWENXT.
More On The Miz's Recent WWE Heel Turn Inside Here
The Miz reportedly continued with some heel antics at WWE's recent European tour. He started matches against Kofi Kingston as a babyface, shaking hands, and doing his usual spots. Miz then quickly changed his style, taking some cheap shots and playing up his heel character until the finish, when Kingston won with the Trouble in Paradise.
As noted yesterday here on the website, the reason Miz has been working as a heel during the overseas tour is because the company feels they are short on heel performers.
– As previously reported, WWE Superstar Daniel Bryan did not appear at the WWE live event in Birmingham, England on Saturday. As noted in our complete live report from the event, WWE Superstar Randy Orton jumped on the microphone during the main event and told the fans who were boo'ing and chanting Bryan's name that he was not in attendance, and to basically get over it.
Apparently WWE Superstar Big Show, who was Orton's opponent at the show, got on the microphone after the match to thank the fans and apologize to them for the absence of Bryan.
John Cena Puts Over Antonio Cesaro
Hogan News
Hulk Hogan, who is currently a free agent following the expiration of his contract with TNA Wrestling last month, is interested in returning to WWEfor WrestleMania XXX in New Orleans, Louisiana.
"I would love to be at WrestleMania XXX. I would love to have a ringside seat. But, the truth is I need a job. I quit TNA. I've just been hanging out on the beach," Hogan told Philadelphia's ABC affiliate at an autograph signing last week. "Never say never."
In response to whether he can still wrestle, Hogan said "right guy, right venue, and right payday." The legendary grappler also noted that he may "Hulk up."
"I don't think I can wrestle too much anymore, but just being around the business and helping and being part of it is pretty cool," Hogan said.
Jeff Hardy Releases A New Music Video
The Sale Of TNA?
Partial Source: The Wrestling Observer
In response to online reports that the Carter family is looking to sell TNAWrestling, Janice Carter, mother of president Dixie Carter, issued a memo to employees on Nov. 1 squashing rumors of sale talks and that her family was fully committed to the organization. However, according to sources,she is flat out lying as multiple sources within the organization have stated that negotiations are currently being held for potential buyers. Furthermore, nearly everyone who has been speculated online, including musician and Resistance Pro Wrestling owner Billy Corgan, is not involved in the negotiations.
It is said that some WWE officials are following the story very closely, with one source quoted as saying "more so than people would ever imagine." It is not because the sports-entertainment organization is interested in purchasing TNA, but rather because they are curious to know who desires to and what the status will be of some talents (specifically Hulk Hogan and Sting).
The WrestleMania 30 Seating Chart
Courtesy of Ticketmaster.com, the seating chart for WrestleMania XXX has been released. Tickets for the pay-per-view event, which takes place April 6, 2014 at the Mercedes-Benz Superdome in New Orleans, Louisiana, go on sale next Saturday at 11 a.m. ET/10 a.m. CT.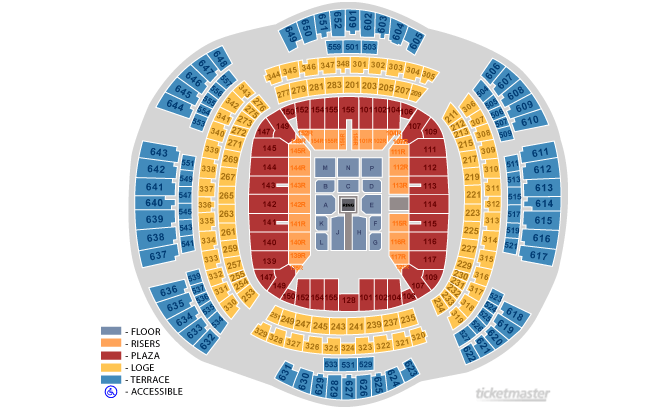 Total Dives Returns
WWE Total Divas returned on E! network last night at 9:00 p.m. CT. The description for the show lists that Eva Marie's popularity threatens Nikki Bella.
NXT TAG CHAMPIONS GET NEW WWE NAMES
The WWE NXT Tag Team champions The Ascension have received new ring names.
Conor O'Brian is now simply Konnor.
Rick Victor is now simply Viktor.
More Later!